Biography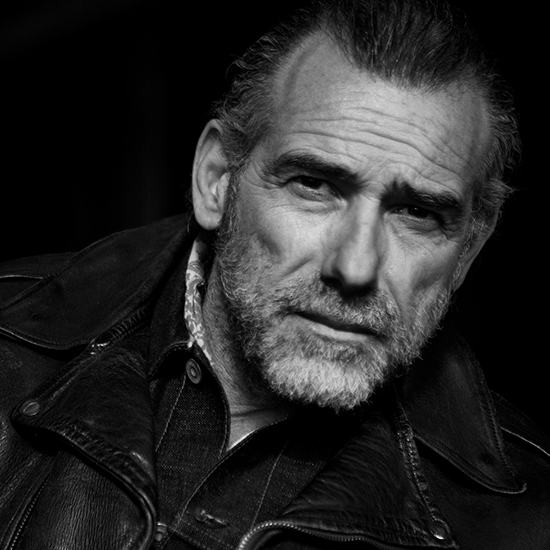 Alessandro Squarzi, born in Forlì in 1965, is an Italian entrepreneur in the fashion industry, a talent scout and one of the most photographed men by street style bloggers around the world.
His activity in the fashion business starts in the 90s.
First as boutique manager, then as an experienced salesman Squarzi cultivated his passion for fashion. He's not only a brilliant business man, he also understood before others the potential of some of today's well-known brands , that at the time were still finding their spot in the industry.
From the early 2000s, Alessandro Squarzi has created many brands and baptized others that continue to be very successful and marketed all over the world.
Between 2011 and 2013 he has designed three new labels: Fortela, AS65 and Atlantic Stars.
As a big fan of vintage , he is one of the largest collectors in Italy , as well as collector of vintage cars and motorcycles .
His photos , a signature of his friend Scott Schuman , the most famous street style photographer and author of the book The Sartorialist , have made him a well-known face in the web fashion community.
His Instagram profile (instagram.com/alessandrosquarzi) is followed daily by thousands of followers around the world who elected him an icon of men's fashion . In countries like Japan and Korea , historically linked to the Italian fashion , Alessandro Squarzi is considered not only a style icon in absolute terms , but also a genuine interpreter of the true Italian lifestyle.
History
Prove to be capable of intercepting trends destined to become fashions.
Develop small projects for them to become of national interest. Sublimate awareness of what the market expects.
These are the focal points of our company.
Alessandro Squarzi from the beginning of his career has demonstrated a particular talent for style, a great ability to look ahead and see beyond, this ability allowed him to perceive that brands like Dondup, Jucca and Forte-Forte could turn into trends.
Alessandro is the heart and soul of the company.
A small world where all projects are created and developed thanks to the collaboration of people who love their work and show dedication, passion, talent, flair and imagination each day.
In addition to the historic location of Bologna, over the years we have opened showrooms in Ancona , Florence and , since 2013 , an important space in via Spartaco in Milan . This last showroom was established to create a point of contact with foreign clients and at the same time a vital presence in the main square of Italian fashion.
Last September the Alessandro Squarzi Milan showroom inaugurated the new International Division. The 150sqm space displays the new and emerging brands, projected to the international scene and carefully selected by the fashion-forward eye of Mr. Squarzi.
A space where you can breathe in fashion, art and talent. Every corner is to be admired and explored. Each space is different from the previous one and the next one, a source of inspiration on display just like an exhibition of contemporary art. "The road is my inspiration" says Alessandro, and in this place you can truly feel this kind of atmosphere, that of a live and palpable environment, that is waiting to be discovered.
This has historically been our starting point, it is from here that Alessandro launched a new way of thinking and working in the fashion industry. In our loft, where the showpieces are constantly changing, we always try to convey our desire to communicate through the taste and love for what we do. In our Bologna showroom you can feel how important research and change are for us while we strive to maintain the classic standards from which we cannot and do not want to deviate. "Often, elegance is confused with superficiality, fashion, with a sort of lack of inner life. This is a serious mistake: the human being needs elegance in both actions and posture, because this word is synonymous with good-taste, kindness, balance and harmony." Paolo Coelho
We constantly commit to the research of new materials and collections while keeping active the bond that exists between fashion and art. As soon as the opportunity came along to open an exhibition space in the most famous art heritage city in the world, our first thought was to communicate our philosophy and love for what we do to all those people who are searching for clothing and accessories which are the fruit of a careful selection. What is fashion? "From an artistic point of view it is a for of ugliness so intolerable that we have to alter it every six months" Oscar Wilde
The Space NYC is a storefront, workshop and highly-curated showroom located in Brooklyn, NY. It also serves as a brand incubator and exhibition space.
It was founded in 2016 by three friends, New York City based Max Poglia and Helio Ascari, and Milan based Alessandro Squarzi.
The Space NYC is home to a live workshop shared by Ascari Bicycles and Poglia Knives, juxtaposing heavy machinery with intricate details.
The three partners met in Florence years ago, but it was their mutual Italian heritage, style and appreciation for design and all-things-timeless that inspired them to create THE SPACE NYC.